Home
We appreciate you and thank you for your patronage!
We are an exceptional florist. Our designers are extremly talened experts in this field. Your chosen piece will be designed using the highest quality flowers available to professional florists. Enjoy browsing our selections. Our website show's a small fraction of what we do ~ please call directly as we are happy to speak with you about your desires!
Please note: In regards to the photos shown on our website: The photos shown are indications of the style of design you are choosing. We can not promise exact flowers in the photos. Flowers, containers and occasionaly colors may vary. Thank you for understanding that we are floral artists and we do not copy any photo exactly. We will create your design as similiar to the item chosen as possible, but much more beautiful then the photo. If you are in need of "exacts", please place your order with us directly over the telephone so that we may discuss your desires. Thank you!
You should never worry about placing an order with Margot's Flowers and Gifts. We guarantee your happiness 100%. Each order is given our designers full attention to every single detail, making sure the product is as close to your desire as humanly possible.
If you have not tried us, now is the perfect time to do so! We know that you want to see a design that makes you feel that you have received exactly what you have paid for. That is our promise.
We truly appreciate your business and take pride in every design that leaves our shop.
Since 1987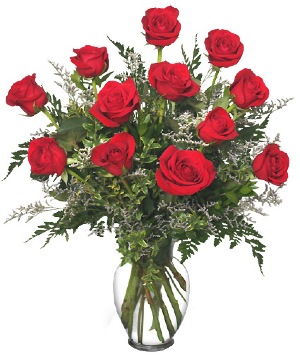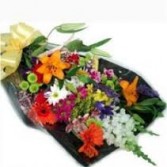 Mixed Assorted Seasonal Flowers "A"
Presentation *Margot's Area Only*
$35.00, $40.00, $45.00
More Info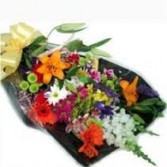 Mixed Assorted Seasonal Flowers "B"
Presentation *Margot's Area Only*
$55.00, $65.00, $75.00
Shown at $75.00
Shown at $75.00
More Info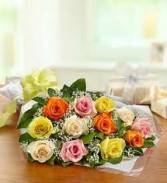 Doz. Mixed Color Roses (Colors Vary)
Presentation*Margot's Area Only*
$65.00, $75.00
More Info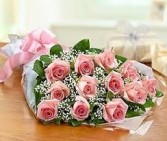 Doz. Pink Roses
Presentation *Margot's Area Only*
$65.00, $75.00
More Info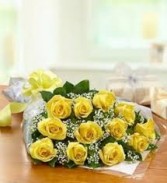 Doz. Yellow Roses
Presentation *Margot's Area Only*
$65.00, $75.00
More Info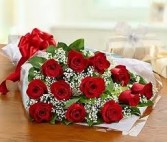 Doz. Red Roses
Presentation *Margot's Area Only*
$95.00
More Info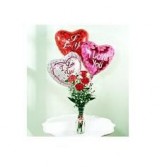 4 ROSES & 3 BALLOONS
Vase Arrangement
$53.50
More Info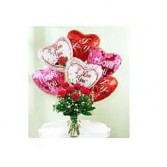 6 ROSES & 6 BALLOONS DELUXE
Vase Arrangement
$90.00
More Info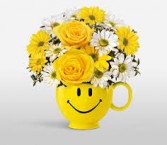 Smile Mug (Mug Varies)
Arrangement
$35.00, $45.00
Shown at $45.00
Shown at $45.00
More Info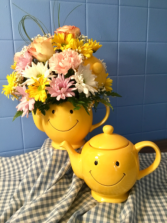 Mixed Flowers in Smile Teapot
**Margots Delivery Radius only**
$47.95
More Info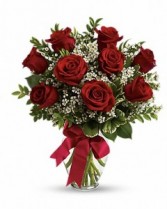 9 Roses
Vase Arrangement
$83.00
More Info
Designer's Choice
Fresh Arrangement
$50.00, $65.00, $80.00
More Info